Dec 05, 2013
Daiwa Kiyose 53MF
The Daiwa Kiyose 53MF is a big water / big fish rod that will stand up to larger fish than any of the true tenkara rods available in the US or Japan.
From the very first introduction of tenkara into the US, there have been requests for rods that could handle bigger fish. About that time, there was a video from Shimano making the rounds that showed a guy in Alaska or Canada catching steelhead with a rod that looked a lot like a tenkara rod on steroids. The fishing shown in the film was keiryu rather than tenkara but whatever it is called, the desire to catch bigger fish than any tenkara rod can handle never went away.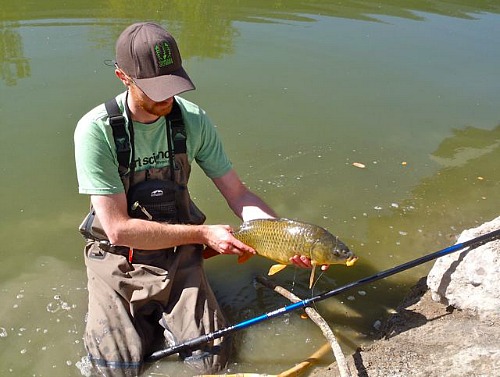 Photo copyright Tenkara Guides. Used with permission.