TenkaraBum Store
---
International shipments require additional postage.
Please click the button for the additional postage in the International Shipping section at the bottom of most pages. For an order consisting of only a few smaller items, only one additional shipping charge should be required. If additional postage is necessary to mail your order I will send a PayPal request. International orders will not be shipped before the additional postage is paid.
---
---
Starter Kits
Tenkara Starter Kits
Kids Tenkara Kit
Keiryu Starter Kit

---
Rods
Ultralight Spinning Rods
---
Lines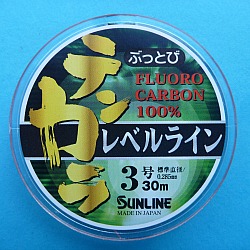 Hi-Vis Fluorocarbon Level Lines
Lo-Vis "Stealth" Fluorocarbon
Japanese Tapered Tenkara Line
Keiryu Line and Markers
Sunset Amnesia
EZ Keepers
Tenjo Line
Tenkara Line Holders
Tippet
Horsehair Line Kit
Horsehair Hanks

---
Tenkara Flies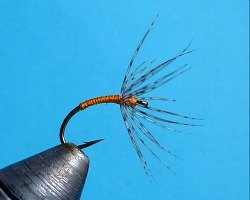 ---
Fly Boxes
C and F Chest Patch Threader (CFA-50/THR)
Easy Grip Foam Fly Box
Magnetic Midge Box
Minimalist Fly Box


---
Fly Rod Spoons

---
Ebira Rod Quivers
Rod Cases
Nets, Creels

Ebira
Ebira K
Ebira Plus
Ebira Guide
Rod Cases
Titanium Tenkara Net
Shimano Folding Net
Tenkara Creel


---
Packs, Bags, Pouches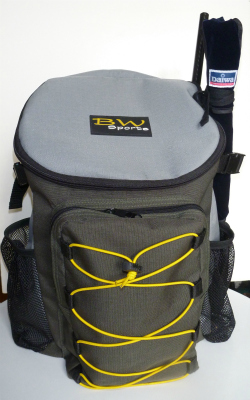 ZimmerBuilt Tenkara Gear
Fishing Backpack
Tippet/Fly Pouch


---
"One Fly" Tying Kits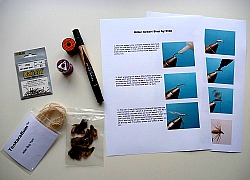 Killer Bug
Killer Bugger
Ishigaki Fly
Minimal Dace
Takayama Sakasa Kebari
Pink Chenille Worm

---
Fly Tying Materials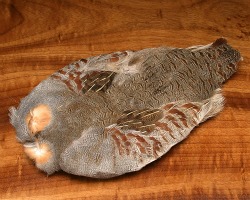 Bird Skins and Feathers
Thread and Wire
Persimmon Dyed Silk Cord
Yarn
Pink Chenille
Daiichi Hooks
Tenkara Hooks
Wide-Eyed Hooks™
Midge Hooks


---
Fly Tying Vise and Tools
---
Keiryu Fishing Gear

---
Micro Fishing Gear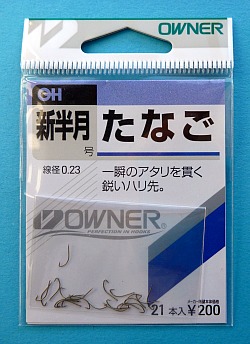 Micro Fishing Rods - Tanago rods
Micro Fishing Rods - Suntech Kurenai
Micro Fishing Kit
Micro Fishing Hooks -Tanago Hooks
Midge Hooks - Tiemco 518 #32
Micro Fishing Floats
Micro Fishing Weights
Micro Fishing Lines
Micro Fishing Photo Tank
Nikko Maggies (artificial maggots)
Tippet Connectors

---
TenkaraBum Apparel
Camo Bandana of Invisibility
Wader Gaiters
TenkaraBum T-Shirts

---
Streamside Tools
Hemostats
Catch & Release Tool
Nippers
Gear Keepers
Zingers
Flip-Focal Magnifiers

---
Books and DVDs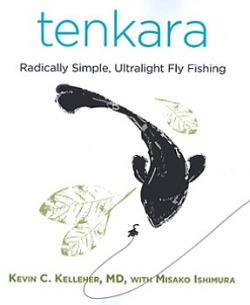 Tying Tenkara Flies Vol.1
Discovering Tenkara DVD series
simple flies
tenkara Radically Simple Ultralight
     Fly Fishing
Tenkara Fly Fishing Insights &
     Strategies

---
Payment
Payment is processed by PayPal but you don't need to have a PayPal account. You can use your credit card.
---
Domestic Shipping
Domestic shipping for most small items is a flat $4 that is added to all orders. Books can be mailed domestically for $3 (media mail) but cannot be combined with other items for the flat $3 charge. For orders that combine books with other items I will add the shipping charges together and send the order via priority mail. Larger items requiring additional postage will indicate that in the item description.
Rods are shipped domestically via Priority Mail (2-3 day delivery).
Domestic shipments valued at over $750, including the shipping charge, will require a signature for delivery.
There are no shipping charges for a gift certificate itself, but standard shipping charges will apply to items purchased with a gift certificate.
International Shipping

All international shipments will require additional postage. Please click on the International Shipping buttons when ordering. Depending on the weight of the package, the actual shipping cost may exceed the amount charged even with the buttons. In that case I will request additional funds, which must be paid before the package will be shipped. International shipments valued at over $400 will be sent via express mail. International shipments will take anywhere from a week to a month to arrive. Tracking is not available for international packages (the tracking data is not updated and will show that the package never left New York). For international shipments, loss or damage is the buyer's risk. If you want the package to be insured, you must request that when ordering. Cost of the insurance will be added to the shipping cost.
---

Walk softly and carry a long stick. - Teddy Roosevelt (almost)

"The bitterness of poor quality remains long after the sweetness of low price is forgotten" – Benjamin Franklin
---
Warning:
The hooks are sharp.
The coffee's hot.
The fish are slippery when wet.

---