TenkaraBum Store
The US Postal service has announced a very large increase in it's postage rates for international shipments. The international surcharges are now reflected on some but not yet all of the TenkaraBum.com pages. Please click the button for the additional postage in the Shipping section a the bottom of most pages. If additional postage beyond that amount is necessary to mail your order I will send a PayPal request. International orders will not be shipped before the additional postage is paid.


Gift Certificate
Gift certificates are not just for Christmas. For any gift giving occasion, if you know someone that likes (or might like) tenkara but you're not sure what to get, how about a gift certificate good for anything in the TenkaraBum Store?

They really do take out the guesswork. They're always the right color. They come in a wide range of sizes but they're never too large.
Gift Certificates can be emailed to your recipient, or you can print them for hand delivery. The certificates never expire. They are administered by PayPal, so the recipient must have (or open) a PayPal account. There are no hidden fees to you or to the recipient. And if it turns out that tenkara just isn't for them, a full refund is available for the asking.
Starter Kits
Please click for
Tenkara Starter Kit
Kids Tenkara Kit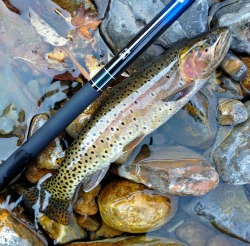 Rods
Daiwa Enshou Tenkara Rods
Daiwa NEO Tenkara Rods
Daiwa Kiyose 43MF and 53MF
Daiwa Kiyose SF Series
Nissin Air Stage Seiryu Rods
Nissin Pro Spec Tenkara Rods
Nissin Zerosum Tenkara Rods
Nissin 2-Way 450ZX Keiryu Rods
Shimano Kozuka NT
Shimano LLS36NX
Shimotsuke Kiyotaki 18, 21 and 24
Shimotsuke Kiyotaki 27
Shimotsuke Tenkara 3.3 and 3.6
Suntech Kurenai 30, 33, 39
Suntech Suikei
A few other rods available in the Tenkara, Seiryu, Keiryu section



Level Lines
Line Holders
Tippet
Please click for:
Hi-Vis Fluorocarbon Level Lines
Sunset Amnesia
EZ Keepers
Tenkara Line Holders
Tippet
Horsehair Line Kit
Horsehair Hanks



Tenkara Flies
Please click for:
Guide Flies
Anthony Naples' Tenkara Flies
jd_smith's Tenkara Flies
Kiwi's Tenkara Flies



Fly Boxes
Please click for:
C&F 1504 Fly Box
C&F Light Weight Fly Case
Minimalist Fly Box
Minimalist Fly Box / Zinger Combos



Ebira Rod Quivers and Nets
Please click for:
Ebira, Ebira for Ito
Ebira Plus, Ebira Guide
Fuji EZ Keepers
Titanium Tenkara Nets
Daiwa "One Touch" Keiryu Damo
Tenkara Creels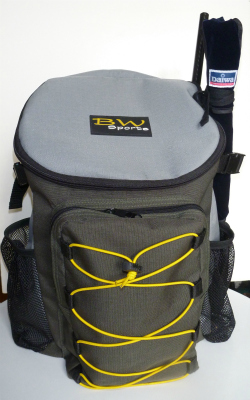 Packs, Bags and Pouches
Please click for:
TrailLite Designs StreamPack
Fishing Backpack
Tippet/Fly Pouch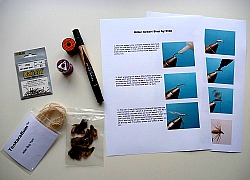 "One Fly" Tying Kits
Please click for:
Killer Bug One Fly Kit
Ishigaki Kebari One Fly Kit
CDC & Elk One Fly Kit
Killer Kebari One Fly Kit
Sakasa Kebari One Fly Kit
Yarn Bodied Soft Hackle Tying Kit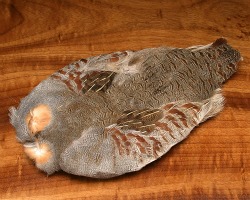 Fly Tying Materials
Please click for:
Bird Skins and Feathers
Deer and Elk Hair
Thread
Yarn and markers
Selected Hooks
Daiichi Hooks
Tenkara Hooks
Wide-Eyed Hooks™



Fly Tying Vise and Tools
Please click for:
Fly Tying Vise
Fly Tying Tools



TenkaraBum Apparel
Please click for:
Wader Gaiters
TenkaraBum Caps
Half Finger Gloves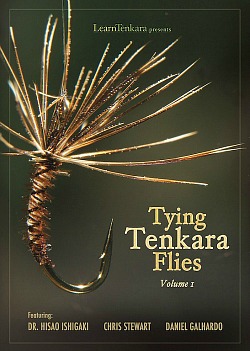 Tenkara Books and DVDs
Please click for:
Tying Tenkara Flies, Volume I
tenkara Radically Simple Ultralight Fly Fishing
Curtis Creek Manifesto
Orvis Guide to Prospecting for Trout




Streamside Tools
Please click for:
Tools in a Box
Hemostats
Nippers
Zingers
20/20 Magnetic Tippet Threader
monoMASTER


Payment
Payment is through Paypal but you don't need to have a Paypal account. You can use your credit card. PayPal payments will be made to chris at tenkarabum dot com. Credit card statements will read CM Stewart.
Shipping charges
Domestic shipping for most small items is a flat $3 that is added to all orders. Books can be mailed domestically for $3 (media mail) but cannot be combined with other items for the flat $3 charge. For orders that combine books with other items. I will add the shipping charges together and send the order via priority mail. Larger items requiring additional postage will indicate that in the item description.
All international shipments will require additional postage. Some pages show the additional amount in the Shipping section at the bottom of the page. Some pages have not yet been updated since the Postal Service increased their international rates. International shipments will be held until the additional postage is paid.
There are no shipping charges for a gift certificate itself, but standard shipping charges will apply to items purchased with a gift certificate.


Return from TenkaraBum Store to TenkaraBum Home