Streamer Fly Tying & Fishing

Joseph D. Bates, Jr.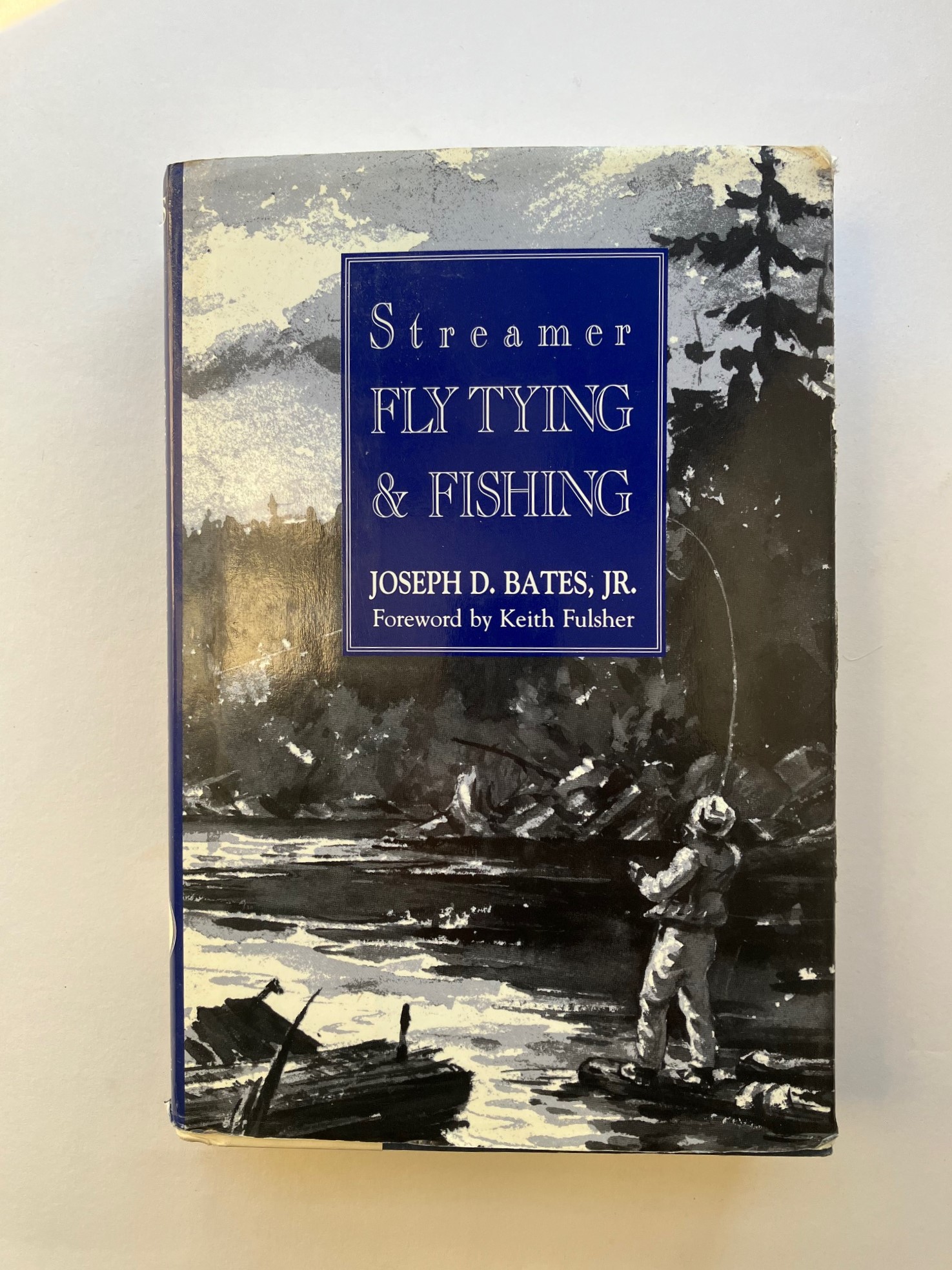 Second Edition
From the front flap: Soon after it was published, Streamer Fly Tying and Fishing by Joseph D. Bates, Jr. became the definitive work on tying and fishing streamers and bucktails. This expanded edition of a fly-fishing classic makes available once again the complete text and color plates of Bates's original book, in addition to stunning new color plates by Michael D. Radencich, a foreword by Keith Fulsher, artwork by Milton C. Weiler, and notes on dozens of patterns as well as historical information on the originators and tiers.

Illustrated with flies collected by Bates, this book features patterns for more than three hundred streamers and bucktails. The essentials of a good fly, the author tells us, are "form, flash, and action." This book is filled with good flies -- From Theodore Gordon's Bumblepuppies, Carrie Stevens's and Herbie Welch's Rangeley Streamers, and Bill Edson's Tigers, to Keith Fulsher's Thunder Creek Series, Bill Catherwood's Giant Killers, and more.

Stackpole Books, New York 1995
Hardbound, 395 pages
9 1/4 x 6 1/4 in.


Good condition. Minor wear on dust jacket.
Contents
Acknowledgments

Foreword
Preface

PART ONE  The Tactics and Tackle for Fishing with Streamers
I.     Why Fish Take Streamers
II.    Streamers, Simple and Otherwise
III.   How to Select Streamers
IV.   How to Fish Streamers in Fast Water
V.    How to Fish Streamers in Slack Water
VI.   Western Salt Water Streamer Fishing
VII.  Eastern Salt Water Streamer Fishing
VIII. Southern Salt Water Streamer Fishing
IX.   Notes on Types of Dressings

PART TWO  The History and Dressing of Famous Patterns
---
---
Shipping to a US address is via USPS Media Mail. The shipping charge will be calculated at checkout.
Please request a quote for international shipments, providing the name of the book, your name and your address on the Contact Us page.

---
TenkaraBum Home > Used Fishing Books > Streamer Fly Tying & Fishing

---
"The bitterness of poor quality remains long after the sweetness of low price is forgotten" - Benjamin Franklin
"Be sure in casting, that your fly fall first into the water, for if the line fall first, it scares or frightens the fish..." -
Col. Robert Venables 1662
As age slows my pace, I will become more like the heron.

---
Warning:
The hooks are sharp.
The coffee's hot.
The fish are slippery when wet.
Beware of the Dogma

---