Covid-19 Announcement
Most international flights have been cancelled.
There is no ETA for out-of-stock items that come from Japan.
Shipments to overseas buyers will take longer than normal - possibly much longer. Patience is a virtue - especially in fishing.

---
Time to 100-fish on killer bug, large lake
by Barry Poulton
(Hartsburg, Missouri)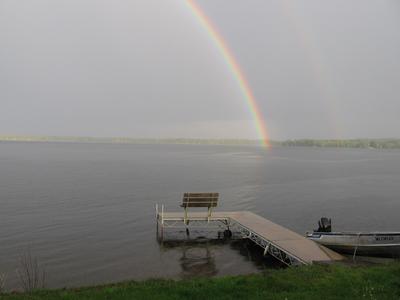 On my recent trip to a northern Wisconsin lake, there were so many fish found near the early weeds along the shoreline that I just had to try my own Tenkara/killer bug test. I decided to time how long it would take to catch and release 100 fish with a killer bug, mostly medium-sized bluegills (5-8" range) and crappie (8-11" range) and a few other assorted species. Here are my results:

Test #1, wading sandy shoreline, Zerosum 360 6:4 and gray #10 killer bug = 2 hr., 42 min.

Bluegill = 63
Pumpkinseed = 3
Crappie = 25
Yellow perch = 1
Largemouth bass = 8

Test #2, Fishcat pontoon + oars, Royal Stage Tenkara 400 7:3 and pink #10 killer bug = 2 hr., 57 min.

Bluegill = 56
Pumpkinseed = 2
Crappie = 32
Yellow perch = 4
Largemouth bass = 5
Pike = 1 (18")

Lakes in the upper Midwest commonly have concentrations of panfish around docks, brush cover and weed beds. It is obvious to me that the efficiency and fun of Tenkara is not limited to streams. I had to pick my conditions (calm or light winds) but it was easy to catch 100+ fish on Tenkara in a short time, often hooking up on every cast. I had 3 other 100-fish Tenkara days during the trip. On one outing while wading in one spot, I caught over 50 fish near a dock brush pile with my Kurenai HM30R before I stopped getting bites. The 15" bass I caught on Pro Square 320 6:4 was exciting. Don't pass up lakes for Tenkara, regardless of their size or location – this was Lost Land Lake, at ~1400 acres in size. I grew up in the Great Lakes region and I can tell you first hand, hundreds of other bodies of water up north are just waiting for Tenkara. And by the way, the killer bugs I tied and used during this trip (on heavy scud hooks) were un-weighted. I decided that this "spending most of your time playing fish" is quite addicting, and I can't wait to do it again!

---
"The bitterness of poor quality remains long after the sweetness of low price is forgotten" – Benjamin Franklin
"Be sure in casting, that your fly fall first into the water, for if the line fall first, it scares or frightens the fish..." Col. Robert Venables 1662
As age slows my pace, I will become more like the heron.

---
Warning:
The hooks are sharp.
The coffee's hot.
The fish are slippery when wet.
Beware of the Dogma

---