I have gotten emails from several customers concerned that their packages have been lost because they are late and/or tracking data shows them to have been in the Jersey City sorting facility for days.
Those packages are now moving. Most have been delivered already.

Please understand that shopping online this year has been unprecedented, and the USPS, UPS and FedEx are trying to run beyond their capacity. In the 10 years I have been shipping packages, (thousands and thousands of packages), the USPS has NEVER lost a Priority Mail package, and has lost only two or three First Class packages. Please be patient. Your packages will arrive.
---
Onward to Taos
by Alan Luecke
(Kansas City, MO)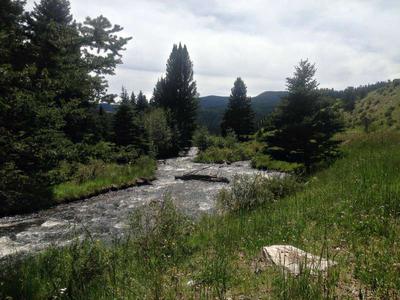 The Rio Costilla
After two days on the San Juan Vern and I headed east across northern New Mexico on highway 64. What a beautiful drive. With this summer's rains the wildflowers were everywhere. We made Taos our base and followed the same plan, a guided day followed by a day of exploring.

On Thursday we met Bobby Fellows in Questa and proceeded north to the Rio Costilla. It's about two hours from Taos to the water but the river is worth it and you get to watch the scenery. The Costilla runs west from a reservoir high in the mountains down through the National Forest to the Rio Grande. The lake provides irrigation water which insures good water levels all summer. A good gravel road (not a fire road) parallels the river all the way to the top. The lower section is a private lease which provides fishing and groomed campgrounds for a daily fee. Most of the river twists and turns through the forested valley and provides lots of riffles, pools and wide deep turns. The high meadow area as been engineered with many log dams and plunge pools.

The San Juan was all about the big Diawa Kiyose rods but the Rio Costilla is true tenkara water and the perfect place for my Zerosum 360. I got out a shorter rod for one tight section but could have gotten by without it. There are trees and you will lose some flies but it is not a difficult casting situation.

The fish are a mix of rainbows and wild Rio Grande Cutthroats. We caught an equal mix of both ranging from 4 inches to 14, Yo Vern! Most fish were in the 7 to 9 range. Vern and I both used Utah Killer Bugs as wet flies all day. They got hits from the beginning and never stopped. About mid morning Bobby broke out some dry flies which was big fun.
Vern and I are both new to dries and the surfaces takes added a lot of excitement to the day. One of Bobby's flies was an Elk Hair Kebari which not only caught fish but looked really cool.

After a morning in the woods we went to the high meadows which were beautiful but slow fish wise. We finished up lower down in a big pool and hole where the river swirls around a 270 degree turn. Vern got into three nice fish dropping a dry next to the grass while I was catching little cutthroats out of the center of the hole. In thirty minutes it was all over, but a great finish to a great day.

Friday we took Vern's Toyota FJ up a fire road next the Little Rio Grand south of town. The river is small and covered in a narrow, steep, densely forested valley. There are fish there but it would be a project. We did see several incredible beaver ponds. Looking down from high above the big trout in the clear, still water seemed suspended in midair. I have no idea how these could be fished. Rappel down with an inflatable paddle board?

After lunch we checked out the Hondo which runs from the Taos Ski Area to the Rio Grande. The upper and lower sections are both public access with a paved road next to the river and a few campgrounds. The water is smaller than the Costilla but fishable. We spent a little time and both hooked fish. Vern landed a nice brown.

They call New Mexico the land of enchantment and I am suitably enchanted. I'm also incredibly jealous of Terry Farmer. I want this in my backyard.
Return to Your Tenkara Stories.
---
"The bitterness of poor quality remains long after the sweetness of low price is forgotten" - Benjamin Franklin
"Be sure in casting, that your fly fall first into the water, for if the line fall first, it scares or frightens the fish..." -
Col. Robert Venables 1662
As age slows my pace, I will become more like the heron.

---
Warning:
The hooks are sharp.
The coffee's hot.
The fish are slippery when wet.
Beware of the Dogma

---