Small Fry

The Lure of the Little

Ron P. Swegman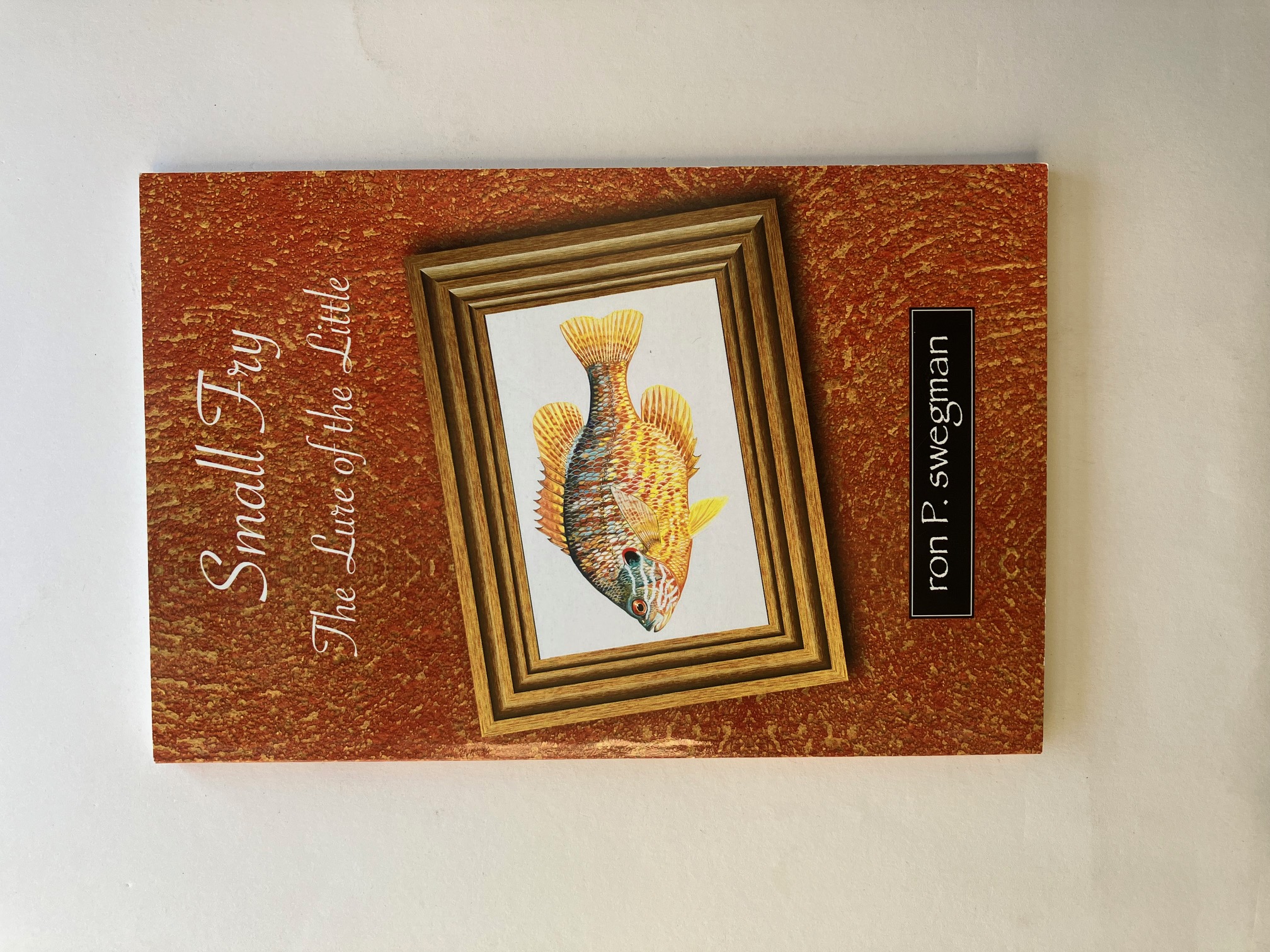 Small Fry: The Lure of the Little is a literary study of small fish and small waters; a survey of fly fishing literature, and a personal memoir contrasting youthful fishing stories with contemporary angling adventures. The author's search for small fry on the fly takes him to places as remote as the small streams in the Appalachian Mountains and as urban as the ponds in Manhattan's Central Park. Laced with the humor and the poetry of experience, Small Fry reveals why "the lure of the little" is a passion worth catching.
The Whitefish Press, Cincinnati OH 2010
Paperback, 117 pages
9 x 6 in.
Condition - As new. No sign of wear

Contents
                  Prologue:  These Lines

Chapter 1    The Lure of the Little

Chapter 2    Presenting Brookus Bassa; The Smallmouth Bass

Chapter 3    Presenting Rob-fin redbreast; The Redbreast Sunfish

Chapter 4    Presenting Solid rocky; The Rock Bass

Chapter 5    Presenting Small star; The Green Sunfish

Chapter 6    Presenting Little buddies; The Largemouth Bass and
                  Bluegill

Chapter 7    Presenting White lightning; The White Perch

Chapter 8    Presenting Panfish intenationale; The Yellow Perch

Chapter 9    Presenting Mighty Minnow; The Creek Chub

Chapter 10  Presenting Small Wonder; The Brook Trout

Chapter 11  Scaled-down Gear

Chapter 12  A Bamboo Baptism

Chapter 13  Thoughts on Knots

Chapter 14 The Little Angler
                 Epilogue: Fine Lines (Further Reading)
                 Acknowledgements
                 About the Author
---
---
Shipping to a US address is via USPS Media Mail. The shipping charge will be calculated at checkout.
Please request a quote for international shipments, providing the name of the book, your name and your address on the Contact Us page.

---
TenkaraBum Home > Used Fishing Books > Small Fry

---
"The bitterness of poor quality remains long after the sweetness of low price is forgotten" - Benjamin Franklin
"Be sure in casting, that your fly fall first into the water, for if the line fall first, it scares or frightens the fish..." -
Col. Robert Venables 1662
As age slows my pace, I will become more like the heron.

---
Warning:
The hooks are sharp.
The coffee's hot.
The fish are slippery when wet.
Beware of the Dogma

---