Modern Bank Fishing

The complete guide to finesse fishing from the bank

Michael J. Keyes, MD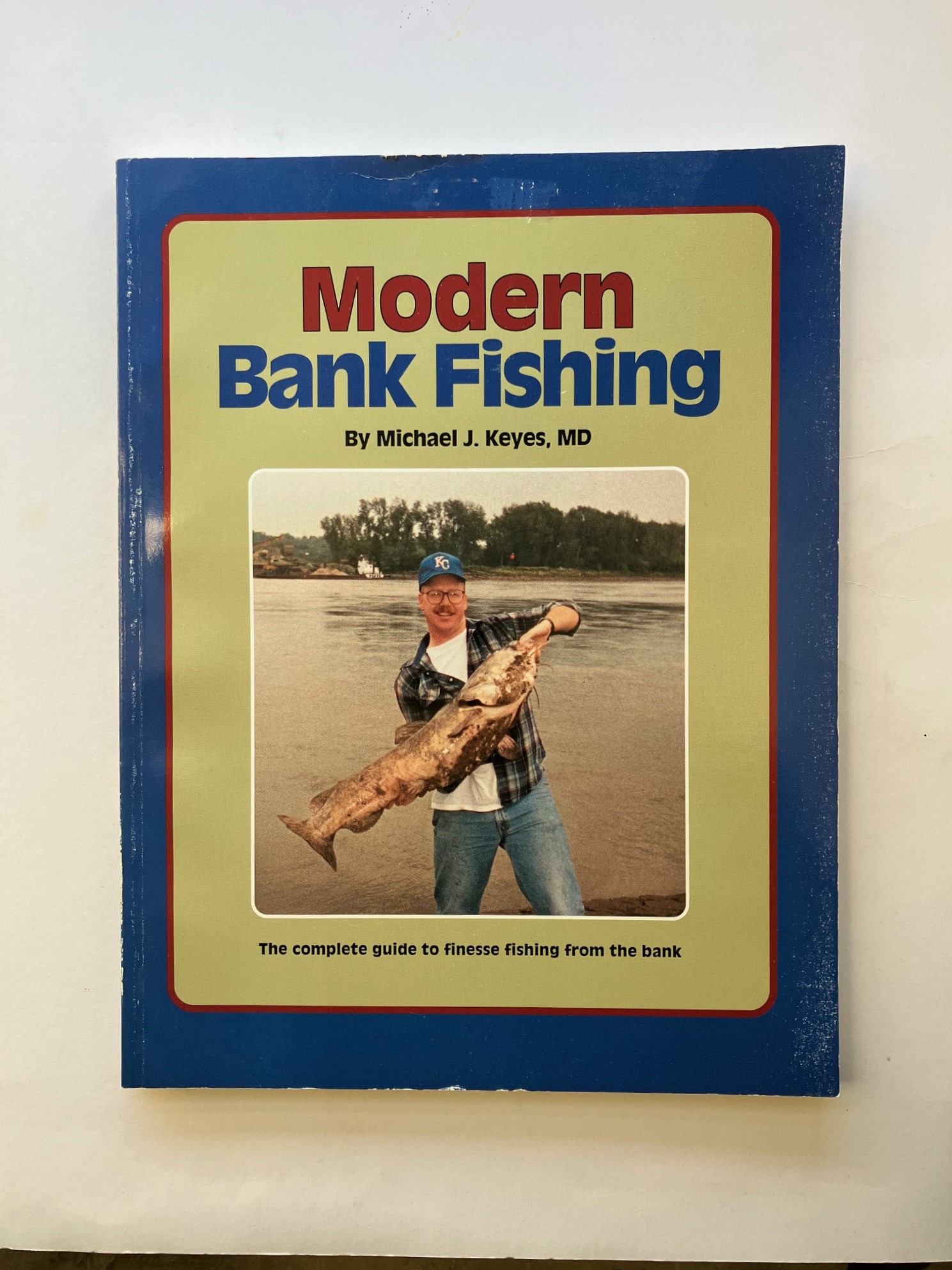 The Complete Guide to Fishing From the Bank

By Michael J. Keyes, MD
Author Dr. Michael Keyes reveals the secrets of European anglers in this pioneering book on bank fishing. He draws on years of experience as a fisherman, fisheries biologist, and world traveler to produce a book which will improve your skills as a bank angler. You will learn everything from choosing the correct equipment to caring for such exotic baits as maggots. Along the way you will be  taught a system of fishing which emphasizes respect for the environment while allowing you to develop finesse methods which really do catch  more fish. You will learn how to find fish, how to draw them to you, how to detect when they are biting, and most important, to release them to be caught again. Over 70 illustrations will help you understand these terrific methods for catching your favorite fish.
    Equipment:  selecting the most appropriate rods, hooks and rigs.
    Bait:  learning how to use bait both on and off the hook.
    Floats:  the best systems for floats are fevealed. Learn how to use them as both a
    presentation device and an indicator.
    Watercraft:  determining how to approach fish without scaring them off. Finding the
     best places to fish with simple tools.
     Legering, Quickstrike Rigs, Quivertips, Swimfeeders: find out what these are and
     how they will improve your results when you fish from the bank.
European Angling Specialists Publications, Atlanta GA 1992
Paperback, 144 pages
11 x 81/2 in.
Good condition. Dust jacket shows wear.

Contents
Preface
Acknowledgements
Chapter 1    An Introduction to European Style Fishing

Chapter 2    Hooks

Chapter 3    Line

Chapter 4    Chum and Chumming

Chapter 5    Floats

Chapter 6    Shot and Shotting

Chapter 7    Pole

Chapter 8    Rod

Chapter 9    Legering

Chapter 10  Specimen Fishing

Chapter 11  Tactics
Chapter 12   European Baits

Chapter 13   European Angling Accessories

Chapter 14   Fishing in North America

Glossary
Index
---
---
Shipping to a US address is via USPS Media Mail. The shipping charge will be calculated at checkout.
Please request a quote for international shipments, providing the name of the book, your name and your address on the Contact Us page.

---
TenkaraBum Home > Used Fishing Books > Modern Bank Fishing

---
"The bitterness of poor quality remains long after the sweetness of low price is forgotten" - Benjamin Franklin
"Be sure in casting, that your fly fall first into the water, for if the line fall first, it scares or frightens the fish..." -
Col. Robert Venables 1662
As age slows my pace, I will become more like the heron.

---
Warning:
The hooks are sharp.
The coffee's hot.
The fish are slippery when wet.
Beware of the Dogma

---