Please note: All the "Add to Cart" buttons have been switched to Shopify from PayPal (although you can still pay with a PayPal account). If you experience problems during checkout please use the contact form.

I know some of the buttons need to be modified.
Buttons that offer a choice of size, color, etc. show the stocks condition for top choice only! Make your choice to see if the item is in stock.

To be notified when an Out of Stock item is back in stock,
please use the contact form and indicate the desired item.
---
Fly Tying Materials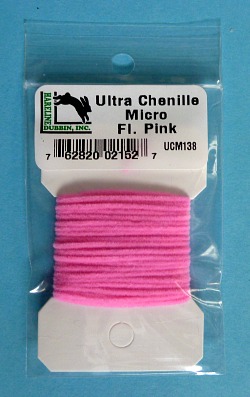 Pink Chenille - $2.50
I have pretty much decided to get out of the fly tying materials business, but the Overhand Worm is just too good to ignore. It is extremely simple to tie. It is extremely effective. 
This is the only material you need to tie it (other than a hook, of course). You don't even need thread!
One $2.25 package has enough for over 100 Overhand Worms!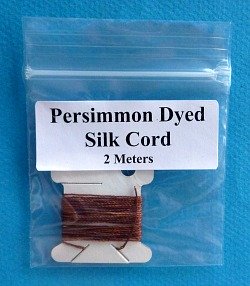 Persimmon Dyed Silk Cord - $2.50
By now, everyone has probably seen the video of Amano-san tying kebari in hand. He ties flies on eyeless hooks, first tying on a loop of silk cord treated with persimmon. The persimmon does two things, it stiffens the cord and it also dyes it a reddish brown color. People here in the US have generally used silk bead cord dyed a bright red, but now actual persimmon treated cord is available. It is slightly stiffer so it won't be so likely to collapse or twist.
(The current batch of cord is a little lighter than that shown in the photo.)

UNI-Thread - $2.75
Any color you want as long as it's gray.

Hooks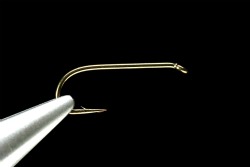 Daiichi 1560 size 6
This is the hook I use for the Keeper Kebari. I had stopped selling Daiichi hooks, but I still get requests for the materials for the Keeper Kebari. I no longer carry the yarn or the hackle, but I do have a few packs of the hooks left.
Daiichi 1560 size 6 - $5
Please click for:
Tenkara and Eyeless Hooks

Please note: Because of US Government regulations, I cannot ship some fly tying materials outside of the US. Bird skins, deer hair, and partridge feathers are restricted to US addresses.
---
TenkaraBum Home > Fly Tying > Fly Tying Materials
---
"The bitterness of poor quality remains long after the sweetness of low price is forgotten" – Benjamin Franklin
"Study to be quiet." - Izaak Walton 1653

"Be sure in casting, that your fly fall first into the water, for if the line fall first, it scares or frightens the fish..." Col. Robert Venables 1662
As age slows my pace, I will become more like the heron.

---
Warning:
The hooks are sharp.
The coffee's hot.
The fish are slippery when wet.
Beware of the Dogma

---