Advanced Fly Fishing for Great Lakes Steelhead

Rick Kustich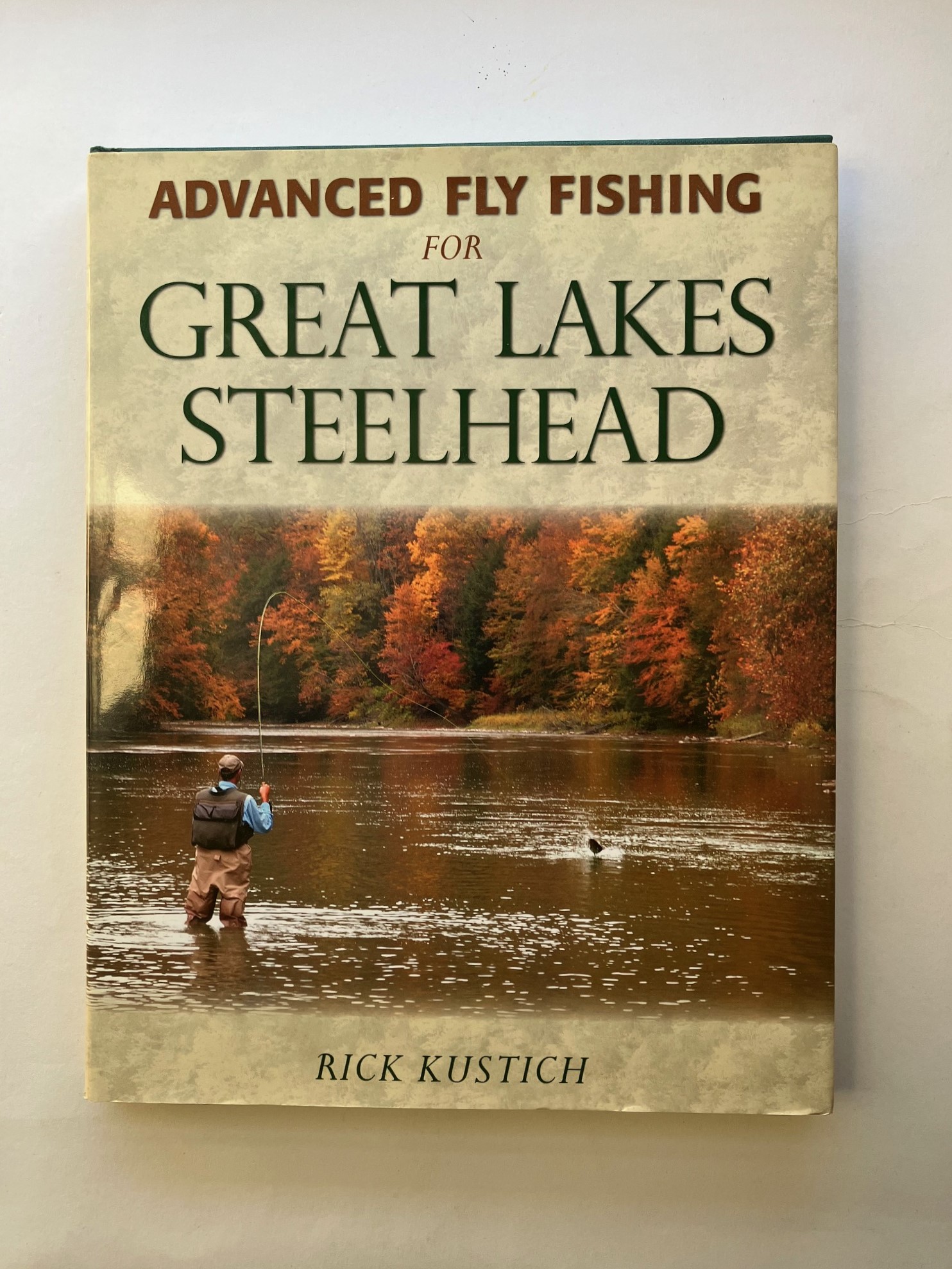 Advanced Fly Fishing for Great Lakes Steelhead in a sense represents the completion of a trilogy. The first book of the series, Fly Fishing The Great Lakes Tributaries, was a primer for fly anglers looking to experience the fishery, written when there was little material on the subject. The second book, Fly Fishing For Great Lakes Steelhead, focused on the history, fish, techniques and rivers. In the ten to fifteen years before this book was published there had been significant changes in attitudes, improvements in the fisheries, and technological advancements in equipment that required yet another treatise on the subject.
This book isn't intended to be the last word on Great Lakes steelheading but rather an update on how far the fishery has progressed and a look into the future. The objectives of this work are fairly simple -- to present many thoughts and observations from over 30 years of experience, to provide insight aimed an increasing the quality of the fishing experience, and to discuss techniques and strategies for the Great Lakes fishery that have not been discussed in depth prior to this book.
Stackpole Books, Mechanicsburg PA 2013
Hardcover, 178 pages
11 1/4 x 8 7/8 in.
Near new. No signs of wear.

Contents
Acknowledgements
Introduction
Chapter 1  Equipment and Rigging
                  Rods
                  Reels
                  Lines
                  Leaders and Tips
                  Clothing

Chapter 2  Casting
                  Spey Casting
                  Single-Handed Rod Tips

Chapter 3  Techniques
                  Dead Drift
                  Wet-Fly Swing
                  Dry-Fly Opportunities
                  Stripping Streamers
                  Hooking and Landing a Steelhead

Chapter 4  Strategy
                 Understanding Steelhead Behavior
                 Selecting a River
                 Reading Water
                 Finding Water
                 Searching for a Quality Experience
                
Chapter 5  Flies
                 Fly Styles

Chapter 6  Rivers and Streams
                 New York
                 Pennsylvania
                 Ohio
                 Indiana
                 Michigan
                 Wisconsin
                 Minnesota
                 Ontario

Conclusion
Index
---
---
TenkaraBum Home > Used Fishing Books > Advanced Fly Fishing for Great Lakes Steelhead

---
"The bitterness of poor quality remains long after the sweetness of low price is forgotten" - Benjamin Franklin
"Be sure in casting, that your fly fall first into the water, for if the line fall first, it scares or frightens the fish..." -
Col. Robert Venables 1662
As age slows my pace, I will become more like the heron.

---
Warning:
The hooks are sharp.
The coffee's hot.
The fish are slippery when wet.
Beware of the Dogma

---