Suntech TenkaraBum 33
Accepting Pre-Orders Now

Shipment expected just before Christmas
The Suntech TenkaraBum 33 is scheduled for release in mid-December. I should receive the first shipment in time for Christmas deliveries, but the timing will be tight. Please understand that at this time I cannot guarantee delivery by Christmas, but it looks like it will be possible. International shipments will not arrive by Chistmas.

I normally don't accept orders for items that are not actually in stock, but in this case I will make an exception. Timing may be tight enough that pre-ordering could be the difference between the rod being under the tree or being after the tree.

The TenkaraBum 33 shares a design philosophy with the TenkaraBum 36 but it is not just the 36 with one less section. It is a different rod constructed on a different blank with a slightly different design goal. The goal for the TenkaraBum 36 was for an all-around rod for how American tenkara anglers fish (with weighted nymphs and with dry flies in addition to the unweighted wets used in Japan).

The goal for the TenkaraBum 33 was a rod for streams that are just a bit too small for the TenkaraBum 36 and for fish that are just a bit too large for the Suntech Kurenai HM33R.
It is still a very sensitive rod and you will feel every head shake from a 6" brookie (or a 4" creek chub). That said, the rod was designed with slightly larger fish in mind.

It is always a bit surprising to see Tom Davis catching 13-14" fish in  narrow, overgrown mountain streams. That may be more common in the west, but it is not unheard of elsewhere. I have caught 17" trout in the New York City suburbs, in streams for which the TenkaraBum 33 would be the ideal length.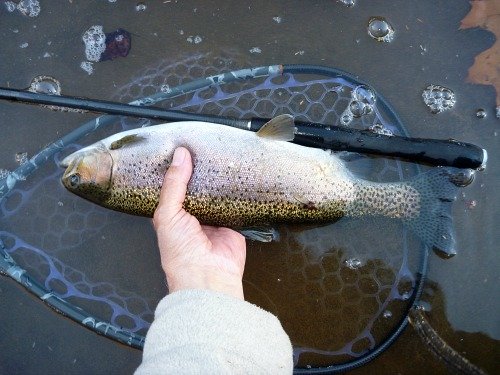 Just this past weekend I caught a fat 17" rainbow with the TenkaraBum 33 prototype in a stream where I had to watch my casts so I wouldn't snag branches on the far side. Thinking back, nearly all the larger fish I have taken in smaller streams were holding under a low tree branch. Even with a slingshot cast, a longer rod would be a bit too long.
As with the TenkaraBum 36, the Suntech TenkaraBum 33 is a rod for anglers who want to fish nymphs and dries as well as unweighted wet flies. I have often recommended the Daiwa Kiyose 33SF for nymphing, but it is a bit stiff for fishing dries and unweighted wets. The TenkaraBum 33 is stiff enough in the midsection to get good hook sets with nymphs, but the tip sections are softer than those on the Kiyose, so it will cast dries on a size 3 line just fine.

My initial thought (preconceived notion, actually) was that the TenkaraBum 33 would be stiff enough to need a heavier line. After having fished with the rod a bit more, though, I think what it needs is just a bit snappier forward cast. Once your line straightens out behind you as you pause after your back cast, accelerate just a bit more than you may be used to on the forward cast, still stopping the cast with the rod high.

I have fished the Suntech TenkaraBum 33 with everything from a 2.5 to a 4 level line, and with the 3.0m and 3.3m Fujino White lines.  So far, my favorites have been a size 3 level line or the 3.0m Fujino White line, although a size 3.5 level line works quite well also and is a bit easier to cast (and a bit harder to hold off the water's surface). The tip sections are just soft enough to cast a variety of lines well.

Suntech TenkaraBum 33 Features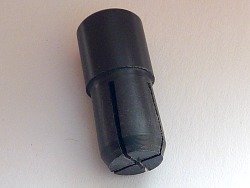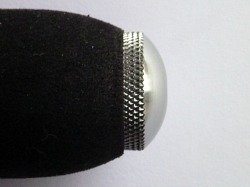 Although the Suntech TenkaraBum 33 blank is different than the TenkaraBum 36 blank, the grip, grip screw cap, tip plug and tip section are the same for both rods.
The grip is hard EVA foam, which provides an excellent nonskid grip (and is less expensive than cork, allowing the money to go toward a higher quality blank). The grip screw cap is knurled for easy tightening and removal, and rounded for comfort. The tip plug fits quite snugly and will not fall out when you least expect it. Because of the tight fit, do not insert the tip plug when the line is attached. The tip section has Suntech's signature "Lillian Spin" swivel, which does help to reduce line twist and which easily passes through the second section.

Length extended - 10'10 1/2""
Length collapsed - 22.5"
Weight without tip plug - 2.2 oz
Grip - Shaped EVA foam
Sections - 7
Tip Diameter - .65mm
Recommended tippet - 6x-4x
Pennies - 23

Please note: anything ordered with the rod will be shipped with the rod. If you want something shipped now, please order it separately.

Suntech TenkaraBum 33 - $225
---
Shipping
A shipping charge of $10 will be added to all orders.
If you live outside the US, you must add more postage!

---
Where do you live?


Add this amount for shipping


---

USA


---

No additional postage required.
(Total charge $10)

---

Canada or Mexico


---

Additional $6 postage required. (Total Charge $16)

---

Other Countries


---

Additional $13 postage required. (Total Charge $23)
---
Payment
Payment is processed by PayPal but you don't need to have a PayPal account. You can use your credit card.
---

Walk softly and carry a long stick. - Teddy Roosevelt (almost)

Tenkara has no strict rules. Enjoy tenkara in your own way.
- Eiji Yamakawa
"The bitterness of poor quality remains long after the sweetness of low price is forgotten" – Benjamin Franklin