Possum Kingdom Tailrace
by Rob Ruff
(Wichita Falls, TX )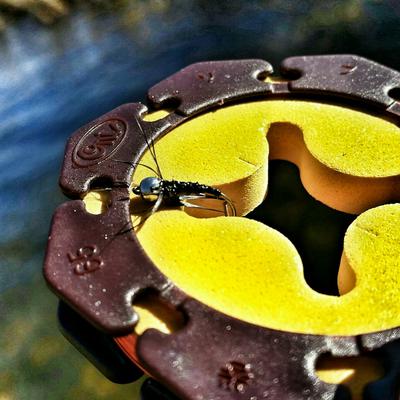 Good day fishing below Possum Kingdom lake. The Brazos River gets stocked with trout during the winter months about every two weeks. The water had been running 1000 cfs due to releases from the dam as a result of the winter storm a week ago. The flow finally dropped to 330 cfs and it's fishable once again. I used my Nissin Royal Stage 400 6:4 with 4 meters of 3.5 level line, 4 ft of 6X tippet and a bead head sakasa kebari I tied the other day.
Walk softly and carry a long stick. - Teddy Roosevelt (almost)

"The bitterness of poor quality remains long after the sweetness of low price is forgotten" – Benjamin Franklin
---
Warning:
The hooks are sharp.
The coffee's hot.
The fish are slippery when wet.

---