Covid-19 Announcement
Most international flights have been cancelled.
There is no ETA for out-of-stock items that come from Japan.
Shipments to overseas buyers will take longer than normal - possibly much longer. Patience is a virtue - especially in fishing.

---
Minnow Bait
Minnow bait in a tube is extremely convenient for micro fishing. Like the Kiyotaki rods that fit into a daypack, it is something you can have with you all the time - if you're out hiking, fishing for other fish or just have a little free time to stop by a nearby brook (but not enough time to swing by the bait shop first). It is made by Marukyu, one of the leading companies in Japan that provides bait for tanago fishing. And yes, tanago fishing in Japan is done entirely with bait. (If you suggested to a tanago fisherman that casting a fly - with any length of rod - was tanago fishing, he would think you were crazy.)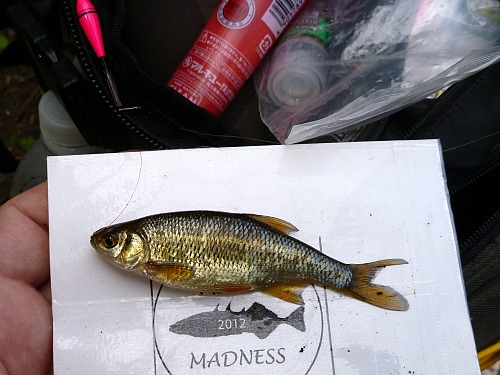 Although we do not have tanago in the US, the Marukyu minnow bait seems to work for at least some of the species that we do have. I've caught creek chubs, golden shiners and ironcolor shiners with it.


Marukyu does make other bait for tanago fishing, and even makes another bait in a tube. This one is labeled as being for stream fishing, while the other is for lake fishing. I'm not sure exactly what the difference is. The biggest difference that is meaningful to me is that this bait is pink and the other is green. The pink bait I can see while sight fishing. The green bait disappears against the bottom.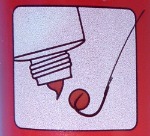 The bait is a gel, and while it is pretty easy to get it onto the hook, I'd have to say it doesn't stay on as well as a bit of worm. It also does not stay on well if you have to cast. For dropping down under your rod tip, with or without a float it is fine, though. On the other hand, it is sometimes difficult to get a small enough piece of worm and if the bit of worm is too large it can make it hard to set the hook. With the tube bait you can cover just the hook tip and barb.
I asked my supplier in Japan about the trouble keeping the bait on the hook when you have to swing the bait out. She suggested making a paste with the bait and regular flour. I tried it and it does in fact stay on the hook a lot better.

Initially, I got this for my own use because there are no bait shops between my apartment in the West Village and Grand Central Station, where I catch the train to go fishing. There are none anywhere around the train stations at my destinations, either. Gourmet coffee shops out the wazoo, but try to buy a dozen worms? Fuhgetabout it.

It proved to be so convenient, though, and certainly effective enough, that I got in more to offer to people for whom the fish might be down the block but the bait shop is in the next town over, or people who can find time to chase some micros here and there, but whose wife for some reason objects to worms in the refrigerator.
If you travel on business, you can easily throw a Kiyotaki rod in your brief case. I would bet that nearly every city has a town park that has either a stream or a lake (even New York City) and almost all of them will have fish of some kind. You won't need waders or a vest, and certainly not a net. The tube bait is a whole lot easier than finding worms and much less smelly than Gulp! or Powerbait. The only potential problem is that the tube does not show the volume, although I am sure that it is less than the 3 ounces the TSA allows for liquids and gels. That is a very good thing, because if you had to explain to a TSA agent that even though you were on a business trip, when you got there you were going to go fishing for minnows, they might not let you get on the plane.

Kidding aside, the tube minnow bait is convenient and it works. What more could you want?
I have decided to discontinue this item. I caught fish with it but it just doesn't stay on the hook well enough. I'm looking for a good bait to stock as a replacement.
---
TenkaraBum Home > Micro Fishing > Minnow Bait
---
"The bitterness of poor quality remains long after the sweetness of low price is forgotten" – Benjamin Franklin
"Be sure in casting, that your fly fall first into the water, for if the line fall first, it scares or frightens the fish..." Col. Robert Venables 1662
As age slows my pace, I will become more like the heron.

---
Warning:
The hooks are sharp.
The coffee's hot.
The fish are slippery when wet.
Beware of the Dogma

---