Minimalist Fly Box
Years ago, I had a little, minimalist fly box that was just the right size for a day on the stream. It had six compartments and would hold three dozen flies. Although I always just slipped it into my trousers pocket (another advantage of wearing hippers), it had a nice little loop that could be used to carry it on a lanyard or a zinger. 

Starting probably in 2012, I shipped flies in little six compartment fly boxes but I didn't have the the boxes for sale on the site. Then a guy asked me where I got them, as he had been looking for something just like it for when he sends flies to family and friends. I'd never thought of selling what I gave away, but quickly realized that I only gave them away to people who bought flies, and the people who might really like a little box like this probably tie their own (especially if they send flies to family and friends).

Minimalist Fly Box (flies not included)
I started selling the little six-compartment fly boxes but still give them away with purchases of a dozen or more flies.

For my own use, I've cycled through several different fly boxes since then, but I have largely come back to that simple six compartment box.

They are a very handy size and really will carry all the flies you need. And really, they're just two bucks!

Minimalist Fly Box - $2
---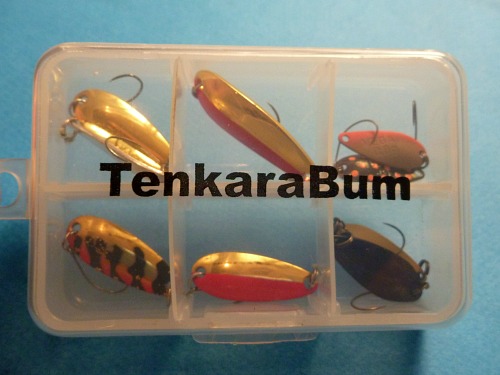 Minimalist Spoon Box?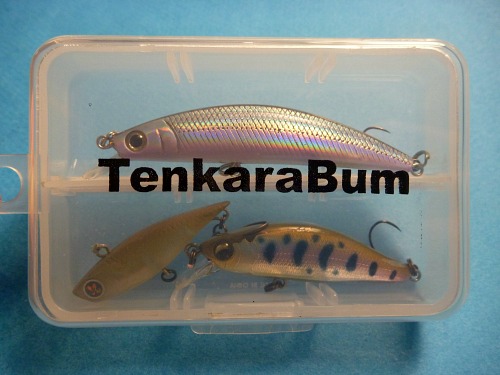 Minimalist Plug Box?
P.S. What makes you think it's a fly box? (Lures not included)

---
Shipping
Domestic shipping is $4, via USPS First Class Mail (unless ordered with an item that must go via Priority Mail, and which has a higher shipping charge). The charge is added to your order automatically.
Please note: All packages are shipped via USPS. If you have a PO Box, please list ONLY the PO Box in your address, not the PO Box and your street address.
If you live in an apartment, please put the apartment number on the same line in the order form as the your street address, for example
John Doe
123 Main St Apt 4
Yourtown, XX 12345
Just leave the second line blank! Please! It takes you more time to put something in it and it takes me more time to take it back out. If you need it for a business name, use it. Otherwise, please leave it blank. No dashes, no nothing.
The charge for international shipping depends on the destination country, the weight of the package, the overall length of the package and the value of the package.
Import Duties and Taxes

International purchases may be subject to import duties and taxes. I cannot keep track of all import regulations in all countries written in all languages. Understanding and paying import duties and taxes is the responsibility of the buyer.
---
TenkaraBum Home > Tenkara Accessories >  Minimalist Fly Box

---
"The bitterness of poor quality remains long after the sweetness of low price is forgotten" - Benjamin Franklin
"Be sure in casting, that your fly fall first into the water, for if the line fall first, it scares or frightens the fish..." -
Col. Robert Venables 1662
As age slows my pace, I will become more like the heron.

---
Warning:
The hooks are sharp.
The coffee's hot.
The fish are slippery when wet.
Beware of the Dogma

---