---
I will be away from January 13 through January 24. The store will remain open for new orders, which will be shipped beginning on January 27.
Emails might not get answered until January 27 or later.
---
Kids Tenkara Rods

A Kids Tenkara Rod should be light enough for a kid to handle, have a grip that a small hand can grasp easily, and have an action that will teach proper casting form. If it's easy on the wallet that's even better.
I think I have found the ideal Kids Tenkara Rod!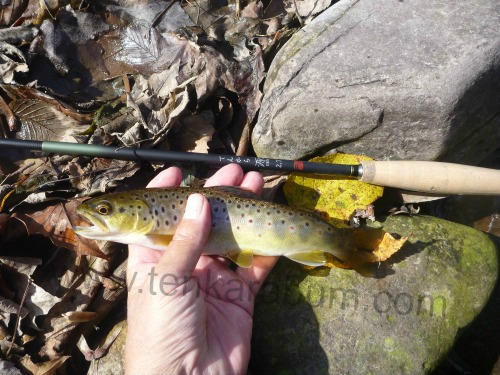 The Kids Tenkara Rod with a kid-sized fish.
The rod is the Tenkara Gen 270, which is made by Shimotsuke, the same company that makes the Kiyotaki and also the acclaimed Ten and Mai. The rod is made in China and realistically, is a cheap Chinese rod, but as a kid's rod it does make sense.

I wouldn't recommend it in place of the Suntech TenkaraBum Traveler 27 as a small stream rod for a serious tenkara angler, but for a kid it's just about perfect. It is light weight at just 1.8 ounces (without the tip plug). The grip (cork, by the way) is narrow enough to fit a kid's hand. The price is low enough to fit dad's (or granddad's) budget.
The action is described as 7:3, which is probably as accurate as those ratings ever are.
Shimotsuke recommends either level or tapered lines for the rods. I would recommend a size 4 level fluorocarbon line. The rods will cast a size 3.5 line just fine but a kid will be able to cast a size 4 line more easily.
Brown

Brookie

Rainbow

Big congratulations to Wyatt, who used his Tenkara Gen 270 to catch this "slam" in one stream on one day!

It was his first trout fishing trip with his tenkara rod. I bet it won't be his last!


Way to go, Wyatt!

Kids Tenkara Rod Features


Kids Tenkara Rod grip
The Kids Tenkara Rod grip is a two hump "camel" grip, just like that found on most adult's rods. The grip is cork. Both ends of the grip are a cork/rubber composite, which is much more durable than plain cork.

Matte black blank with olive accents
The blank is painted with a matte finish - dark charcoal gray with light olive accents at the section ends. Your kid may not be stealthy, but the rod is. If the fish get scared, it won't be from rod flash.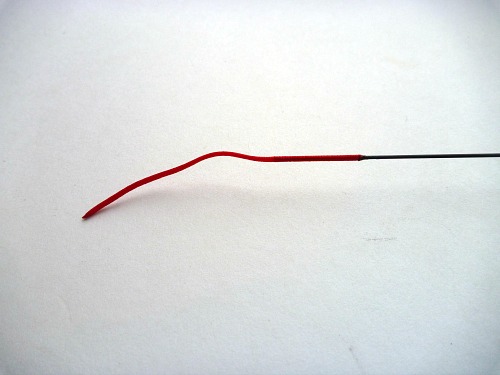 Lillian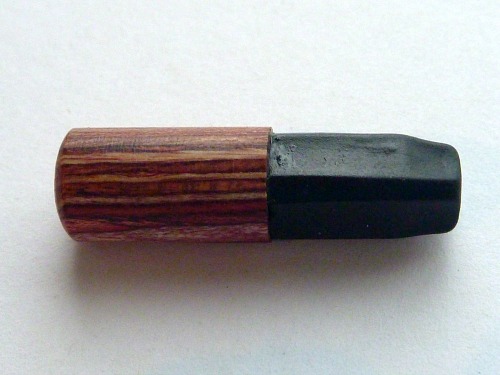 Tip Plug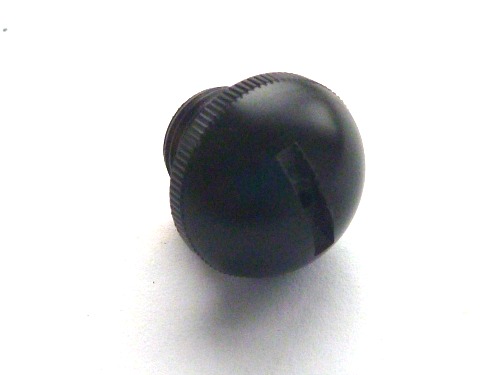 Grip screw cap
The lillian is glued directly to the rod tip. It is thin enough to pass through the second section.
The tip plug is fluted so that the line can be keep on the rod when the rod is collapsed. I would highly recommend inserting the tip plug as soon as the rod is collapsed. Then and only then wrap the line around a line holder. Doing it that way will produce line twist but it will prevent unsteady hands from breaking the rod tip. The line twist will come out when it is unwound from the holder. Similarly, unwrap the line from the holder before removing the tip plug.

The grip screw cap is knurled, has a slot so you can use a coin to tighten or loosen it, and has an air hole.
The rods do not come with a rod sock.

All in all, they're not bad rods for 75 bucks!
Model


Length extended
Length collapsed
Weight (w/o tip plug)
Sections
Pennies
Tippet

Tenkara Gen 270


9'0"
19 5/8"
1.8 oz
7
17
The manufacturer has not provided a recommendation. I would not use tippet stronger than 5X (and that is not an assurance that 5X tippet will break before the rod does).


Tenkara Gen 270 - $75
---
I do not anticipate getting more of the Kids Tenkara Rods in time for Christmas. I would suggest instead the Daiwa Seiryu X 35. It is a longer rod but it is actually lighter weight. Younger children will cast and fish it as a two-handed rod. It is a higher quality rod and your children will not outgrow it.

---
The rods do not come with line and tippet. For the line, I would recommend a size 4 level line. The Nissin Oni line, available in either orange or pink, is a good choice. (The images show size 2.5. The buttons will purchase size 4.)

---
| | |
| --- | --- |
| For the tippet, I would recommend Varivas 5X nylon. | |
---
---
For Older Children

Not long ago I received an email suggesting a rod for children that are old enough and strong enough to use a rod longer than the Tenkara Gen 270. The rod that was suggested is very inexpensive, but it is not one I would recommend.

When children are old enough to fish a longer rod, I think they are old enough to fish a better rod. Personally, I would recommend the Daiwa Seiryu X 35. It is a very light rod at just 1.4 ounces (actually lighter than the Tenkara Gen 270), and it is relatively inexpensive at $125. It is  a surprisingly nice rod for the price. It is well made and has an action that is very well suited for tenkara fishing.

---
Shipping
Domestic shipping is $10, via USPS Priority Mail (2-3 day delivery)
The international shipping charge is the actual cost to mail the package. Packages no longer than 24" AND valued at less than $400 are shipped via USPS First Class Mail International. Packages longer than 24" OR valued at $400 (or more) are shipped via USPS Priority Mail International.

---
TenkaraBum Home > Rods > Kid's Tenkara Rods

---
"The bitterness of poor quality remains long after the sweetness of low price is forgotten" – Benjamin Franklin
"Study to be quiet." - Izaak Walton 1653

"Be sure in casting, that your fly fall first into the water, for if the line fall first, it scares or frightens the fish..." Col. Robert Venables 1662
As age slows my pace, I will become more like the heron.

---
Warning:
The hooks are sharp.
The coffee's hot.
The fish are slippery when wet.
Beware of the Dogma

---