Please note: All the "Add to Cart" buttons have been switched to Shopify from PayPal (although you can still pay with a PayPal account). If you experience problems during checkout please use the contact form.

I know some of the buttons need to be modified.
Buttons that offer a choice of size, color, etc. show the stocks condition for top choice only! Make your choice to see if the item is in stock.

To be notified when an Out of Stock item is back in stock,
please use the contact form and indicate the desired item.
---
EasyGrip™ Foam Fly Box
The EasyGrip™ Foam Fly Box holds up to 182 flies securely. If you fish once a week and lose just a few flies per trip, that's a year's worth of flies. One really has to wonder about guys who carry a half dozen fly boxes (and that's just in their vest - there's more in the car). This box will hold more flies than you need.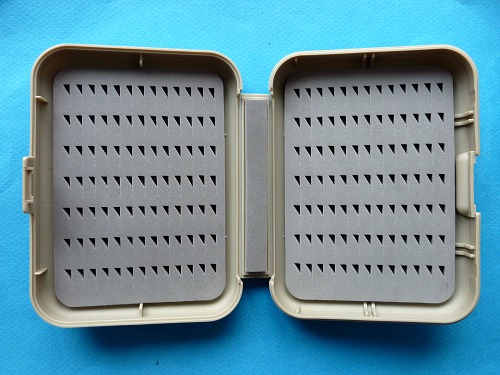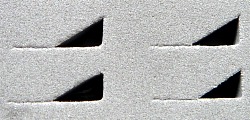 The foam slits hold your flies securely, and the small triangular cut outs make it easy to insert or remove flies without damaging the foam. This is perhaps this box's biggest advantage over the Morell box and is as effective as the higher priced C&F box.

The EasyGrip™ Foam Fly Box is 4 7/8" x 3 5/8" x 1 1/4". For an quick guide to how big that is, it is the perfect size to fit in the BW Sports Tippet Fly Pouch. If you have a standard fishing shirt (hopefully not one of those sky blue ones) it will fit in the pockets.
There are no sharp edges, corners or protrusions to get caught in your pocket. If you bend over and it slides out of your pocket, never fear, it will float.

The EasyGrip™ Foam Fly Box weighs 2 ounces.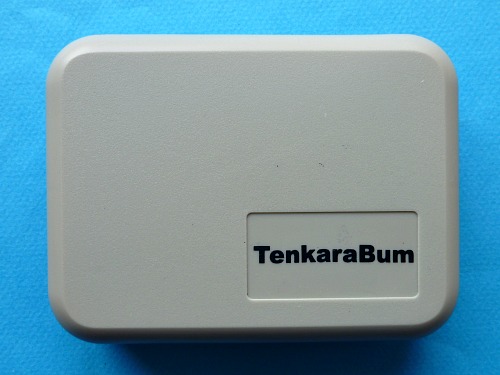 EasyGrip(TM) Foam Fly Box - $15
---
---
Shipping
Standard shipping is via USPS First Class mail.
A shipping/handling charge of $4 will be added to all orders.
If you live outside the US, you must add more postage unless the items on this page are mailed with a rod!
Please note: The buttons below only add the postage, they are not for the product AND the postage. You must click on the product button above also.

TenkaraBum.com does not sell to residents of Norway or any other county of the European Union or the European Economic Area.

---
---
TenkaraBum Home > Tenkara Accessories > EasyGrip™ Foam Fly Box
---
"The bitterness of poor quality remains long after the sweetness of low price is forgotten" – Benjamin Franklin
"Study to be quiet." - Izaak Walton 1653

"Be sure in casting, that your fly fall first into the water, for if the line fall first, it scares or frightens the fish..." Col. Robert Venables 1662
As age slows my pace, I will become more like the heron.

---
Warning:
The hooks are sharp.
The coffee's hot.
The fish are slippery when wet.
Beware of the Dogma

---