Covid-19 Announcement
Most international flights have been cancelled.
There is no ETA for out-of-stock items that come from Japan.
Shipments to overseas buyers will take longer than normal - possibly much longer. Patience is a virtue - especially in fishing.

---
Catskill Tenkara Weekend

The first Catskill Tenkara Weekend will be held at the Catskill Fly Fishing Center and Museum (CFFCM) June 2-4, 2017. I hope it will become an annual event, drawing tenkara and keiryu enthusiasts from far and wide.
At this point, with the event still well over a year away, the program has not been determined. So far, all that is certain is the place and the date.
Willowemoc Covered Bridge
Both were chosen for a reason. The Catskills are pretty much considered to be the birthplace of American fly fishing. The Catskill Fly Fishing Center and Museum could be considered the birthplace of American tenkara. Although individual Japanese tenkara anglers had already visited the US, the CFFCM is where Dr. Ishigaki gave what may well be the first public tenkara presentation and demonstration in the US in May of 2009.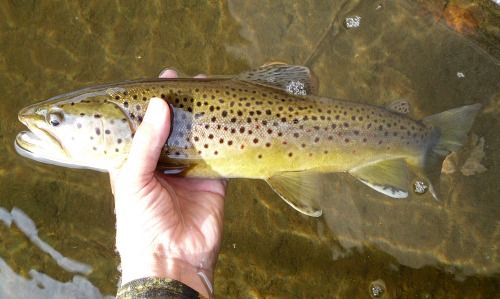 Beaverkill Brown Trout
The best fishing in the Catskills is usually the last couple weeks in May and the first week in June. The bugs are hatching (including one that bears a striking resemblance to an Amano Kebari) and the fish are looking up. The first weekend after Memorial Day was chosen for the Catskill Tenkara Weekend because Memorial Day Weekend itself is extremely busy in the Catskills. Places to stay and places to fish would be harder to find. Also, that is when the Museum holds its Annual Dinner. The weekend before that is just one week after the Midwest Tenkara Fest, and having two regional events just a week apart could seriously limit attendance at both of them. Later in June runs the risk of water temperatures being too high if there is an early heat wave.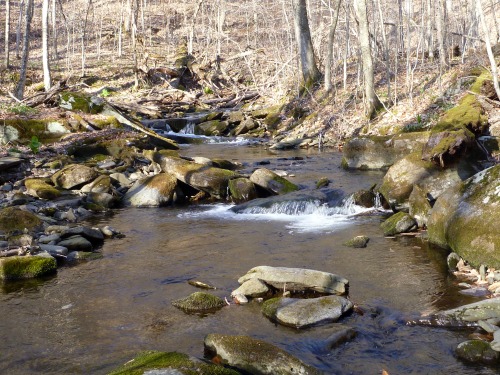 The little tributaries hold brookies
I don't always plan so far ahead, but I know some people do. This way they can plan next year's vacation time and travel budgets with the Catskill Tenkara Weekend in mind. Also, if I'd waited too long, the Museum would have been reserved for some other event.
Please reserve that weekend for this event! Next year, the weekend after Memorial Day.

---
TenkaraBum Home > Catskill Tenkara Weekend

---
"The bitterness of poor quality remains long after the sweetness of low price is forgotten" – Benjamin Franklin
"Be sure in casting, that your fly fall first into the water, for if the line fall first, it scares or frightens the fish..." Col. Robert Venables 1662
As age slows my pace, I will become more like the heron.

---
Warning:
The hooks are sharp.
The coffee's hot.
The fish are slippery when wet.
Beware of the Dogma

---