TenkaraBum Store
Packs and Pouches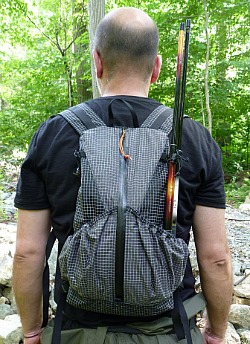 The StreamPack from TrailLite Designs is a day pack specifically designed for tenkara anglers. It will hold your rods, gear, lunch, water a light jacket and small first aid kit. If that is all you need to carry, this is the pack to carry it in. More info...

StreamPack - $155
Second gear pouch - $20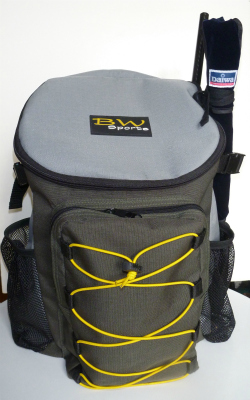 BW Sports Backpack for when you need to carry more than just a few flies and tippet. Holds several rod tubes securely. Deep pocket so your water bottle won't fall out when you bend over to unhook a fish. Room for lots of gear inside. (Rods and bottle not included.) Domestic shipping $10. Please request quote for international shipping charge.
More info...
BW Sports Backpack - $40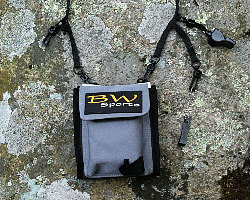 The BW Sports Tippet/Fly Pouch has room for a small fly box and all the tenkara lines that even I would want to carry. The lanyard has clips for emergency whistle and streamside tools. Does not come with fly box. Lines and tools sold separately. Domestic shipping is $4. Please click International Shipping Surcharge button if you live outside the US.
More info...
Tippet/Fly Pouch - $20
International Shipping Surcharge - $5 to Canada or $7 to other countries.
Payment
Payment is through Paypal but you don't need to have a Paypal account. You can use your credit card. PayPal payments will be made to chris at tenkarabum dot com. Credit card statements will read CM Stewart.


Shipping
Please see the individual items above for domestic and international shipping charges.

Return from TenkaraBum Store - Packs, Bags and Pouches to TenkaraBum Store

Return from TenkaraBum Store - Packs, Bags and Pouches to TenkaraBum Home