Tenkara Books and DVDs

---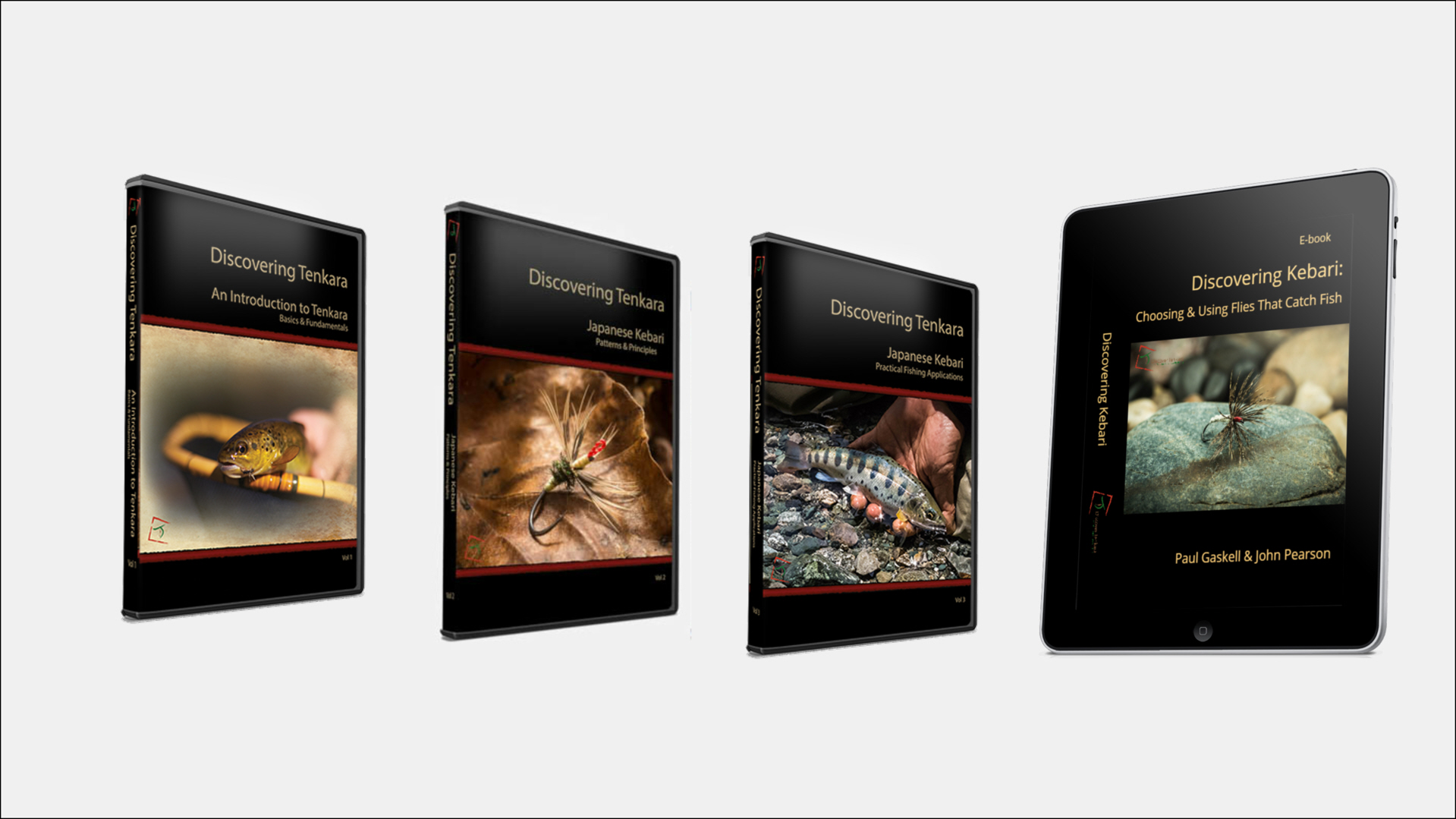 Discovering Tenkara DVDs and ebook
The Discovering Tenkara DVD series and ebook provide a solid understanding of tenkara fishing, and both the design and the fishing of tenkara flies.
Much of what we think we know about tenkara flies is not accurate - either mistranslated, misinterpreted or just misguided. Paul Gaskell and John Pearson of Discover Tenkara went to the source. They hosted Dr. Ishigaki in England and have been to Japan several times, learning details that you can learn through these DVDs and ebook, but which you couldn't possibly learn on your own without going to Japan several times yourself.
Although the thrust of the DVDs and ebook is about the design and fishing of tenkara flies, the lessons will extend to fishing dry flies and weighted nymphs as well. For that matter, there is information that is central to fishing in general, whether tenkara or western, whether fly, bait or lure.
The DVDs are $25 each or $70 for all three. The ebook is $21.87. The entire package is much, much less expensive than a night out in Tokyo (minus the hangover!). more info...
Discovering Tenkara - All 3 DVDs $70.00


Discovering Tenkara Vol. 1
An Introduction to Tenkara
Basics and Fundamentals $25.00

Discovering Tenkara Vol. 2
Japanese Kebari
Patterns & Principles $25.00

Discovering Tenkara Vol. 3
Japanese Kebari
Practical Fishing Applications $25

Discovering Kebari - Choosing and Using Flies That Catch Fish $21.87
ebook - Click to Download
---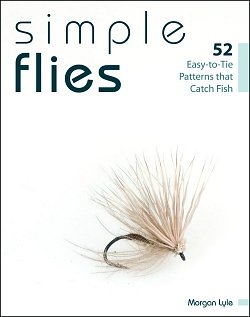 The term most used to describe tenkara is "simple."

Fellow tenkara angler Morgan Lyle has gone one better and has written a book on simple flies. There are some tenkara flies in the book, the iconic Ishigaki and the Takayama Sakasa Kebari, and some, like the CDC & Elk on the cover and the Stewart Black Spider (the first of the 52 patterns) that are not Japanese tenkara flies, but are certainly simple flies that work very well with tenkara rods. And of course, my favorite, the Killer Bug, is in there as well.
---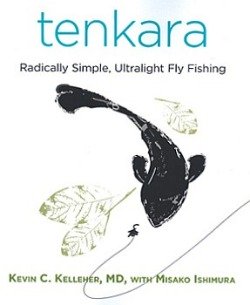 tenkara Radically Simple, Ultralight Fly Fishing - This is the first book on tenkara in English. I wish tenkara Radically Simple, Ultralight Fly Fishing had been written when I was starting out. Back then, very little information was available in English and the computerized translations of Japanese websites are really not very useful. Dr. Kevin Kelleher and Ms. Misako Ishimura (both tenkara anglers) have written a good introduction to tenkara for American anglers.
---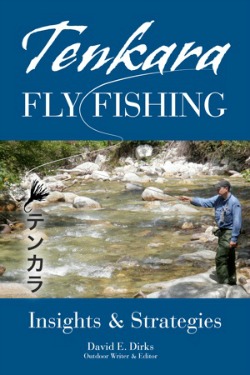 Reading Tenkara Fly Fishing Insights & Strategies is like sitting around a campfire and listening to a group of experienced tenkara anglers share some of their tips and tricks. You don't get to ask questions, but then again, you don't get smoke in your eyes, either.
The book is a compilation of interviews with tenkara anglers. The interviews are not presented one by one, start to finish, but broken up so that it reads more like a panel discussion on various tenkara topics. It's a nice way to lay out the material and makes the book a more interesting read.
---
TenkaraBum Home > Tenkara Books


Walk softly and carry a long stick. - Teddy Roosevelt (almost)

"The bitterness of poor quality remains long after the sweetness of low price is forgotten" – Benjamin Franklin
---
Warning:
The hooks are sharp.
The coffee's hot.
The fish are slippery when wet.

---