Tenkara Books and DVDs
Tenkara Books are still almost as rare as hen's teeth, unless of course you speak Japanese, but I think these books will be of interest to tenkara anglers.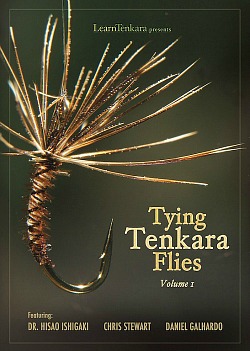 LearnTenkara's new Tying Tenkara Flies DVD is the first DVD to show you how to tie tenkara flies. This DVD will walk you through the tying process step by step. Whether you are a "one fly" angler or like to tie and fish different flies (17 patterns are included in the 2.5 hour video), the DVD has something for everyone.
More than that, though, the Tying Tenkara Flies DVD explains why the Sakasasa Kebari flies look the way they do, tells you how to fish each fly and also shows a "fish's eye view" of flies under water. You can see for yourself how dry fly hackle, partridge, pheasant and starling hackle all move when the fly is manipulated. You'll also see fish being caught by Dr. Ishigaki, Daniel Galhardo and myself on flies tied in the video.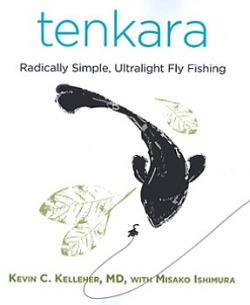 tenkara Radically Simple, Ultralight Fly Fishing - This is the only book on tenkara in English. I wish tenkara Radically Simple, Ultralight Fly Fishing had been written when I was starting out. Back then, very little information was available in English and the computerized translations of Japanese websites are really not very useful. Dr. Kevin Kelleher and Ms. Misako Ishimura (both tenkara anglers) have written a very good introduction to tenkara for American anglers.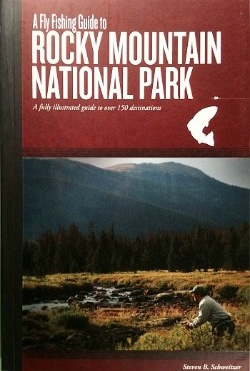 A Fly Fishing Guide to Rocky Mountain National Park is a must have for planning your fishing trip to Rocky Mountain National Park. And you do want to fish in RMNP. Lots of perfect tenkara water.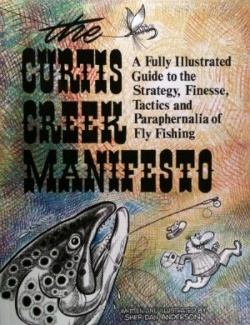 Curtis Creek Manifesto tells the complete beginner everything he or she needs to know to catch fish. It is a simple book, and would have been even simpler if it had been about tenkara instead of fly fishing. Still, there's a lot of good information for someone just starting out.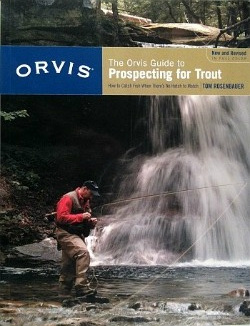 The Orvis Guide to Prospecting for Trout pretty much starts where The Curtis Creek Manifesto leaves off. The Curtis Creek Manifesto will tell you how to catch fish in a stream. The Orvis Guide to Prospecting for Trout tells you not only how, but also where, when and why. The subtitle, "How to Catch Fish When There's No Hatch to Match" suggests that this book is a great resource for tenkara anglers. The chapters on rich streams and poor streams, water reading and wet flies alone are probably worth the price of the book.


Return from Tenkara Books to TenkaraBum Home