Size #32 Sakasa Kebari
by Jimi Kebari Tsuri
(MO)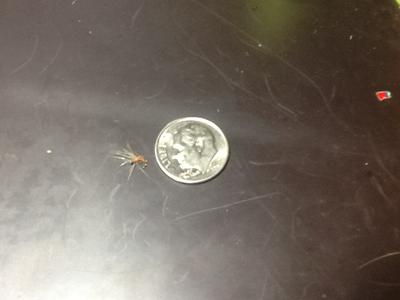 First attempt. I need smaller scissors and smaller vice jaws and yes Chris I do need a magnifying glass. Here's what the first one looks like sans magnifier to see better.
Walk softly and carry a long stick. - Teddy Roosevelt (almost)

"The bitterness of poor quality remains long after the sweetness of low price is forgotten" – Benjamin Franklin
---
Warning:
The hooks are sharp.
The coffee's hot.
The fish are slippery when wet.

---