Jig head killer buggers
by Rob Ruff
(Wichita Falls, TX )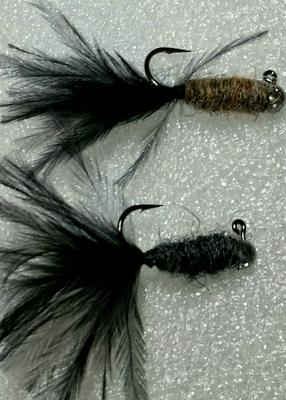 I picked up some Wapsi jig heads and tied a few killer buggers. Went to the local flood ditch and had a blast. The Daiwa Kiyose 43m worked nicely with a 4.5 Tenkarausa level line.
Walk softly and carry a long stick. - Teddy Roosevelt (almost)

"The bitterness of poor quality remains long after the sweetness of low price is forgotten" – Benjamin Franklin
---
Warning:
The hooks are sharp.
The coffee's hot.
The fish are slippery when wet.

---