Japanese Bait Boxes
Wooden or bamboo Japanese bait boxes (esa bako) are as beautiful as they are functional.
I suppose all endeavors have their share of paraphernalia - the bits and pieces of gear you need to do what you are doing. In tenkara, we are told you only need a rod, a line and a fly. In keiryu, you also need a bait box.
The bait boxes used by Japanese keiryu anglers range from simple utilitarian plastic bait boxes that clip to your wader belt all the way to intricately hand carved or hand painted wooden boxes that are truly works of art.
Simple, though, need not be utilitarian. It can be artistic and beautiful as well. These three Japanese bait boxes are simple, but they are also beautiful.
These Japanese bait boxes are worn around the neck. The lids are attached with the cord so they can't be lost, and they are held closed by a combination of gravity and friction.
The wooden box has two compartments for use with two different kinds of bait, perhaps wax worms on one side and red wigglers on the other, or nymphs taken from under rocks on the stream you are fishing, kept moist with a bit of moss.
The bamboo boxes have red lacquer interiors. In addition to wax worms, meal worms, nymphs, etc, these are also used for salmon eggs.
There is no requirement that you use them to hold bait, though. They'd look great on a bookcase or on your desk (and would remind you of where you'd rather be).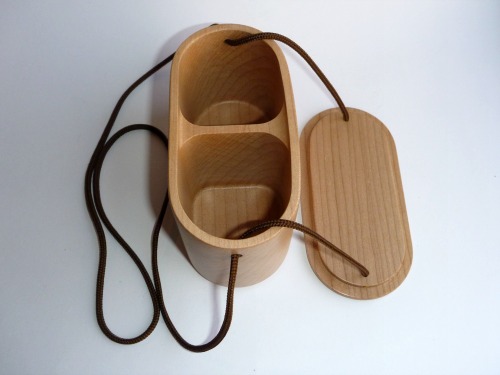 Japanese Maple
Width 5"
Height 3"
Depth 2.5"
SOLD
---
---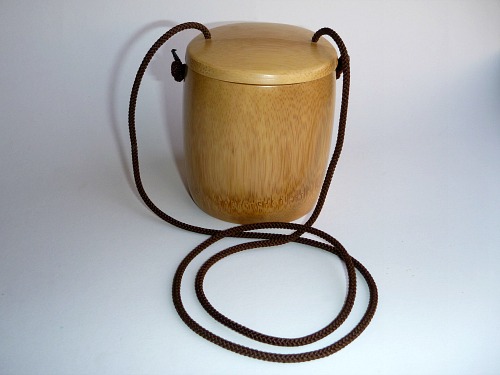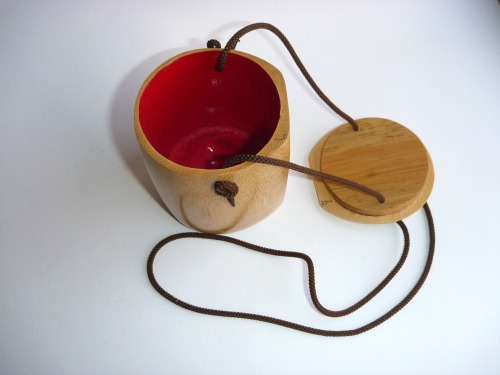 Bamboo
Width - 3"
Height - 3.5"

SOLD
---
---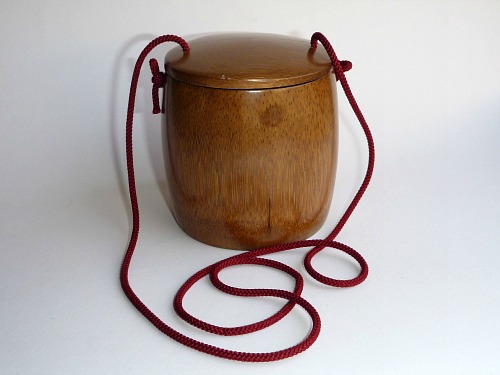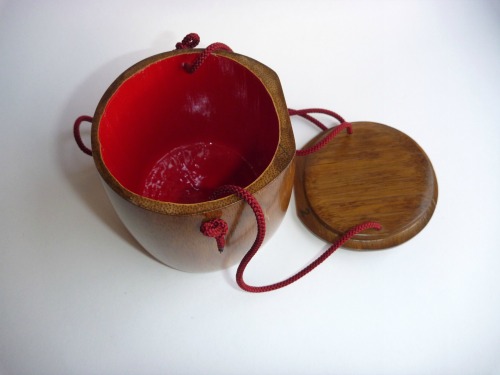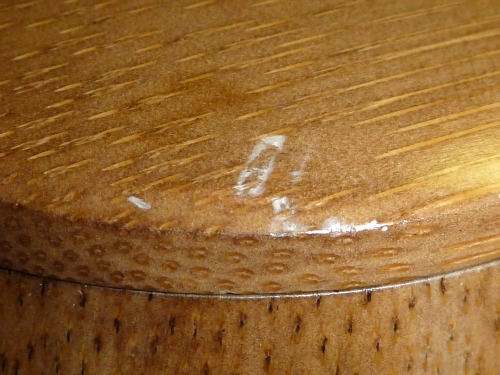 Bamboo
Width - 3.5"
Height - 3.75
Lid has small scratch

SOLD
---
Shipping
Shipping to US addresses is $7 via USPS Priority Mail (2-3 day delivery).
Shipping to a foreign address will require additional postage. I will send a PayPal invoice for the needed postage.

Payment
Payment is processed by PayPal but you do not need a PayPal account. You can use your credit card.

---
TenkaraBum Home > Keiryu Accessories > Japanese Bait Boxes


Walk softly and carry a long stick. - Teddy Roosevelt (almost)

Tenkara has no strict rules. Enjoy tenkara in your own way.
- Eiji Yamakawa
"The bitterness of poor quality remains long after the sweetness of low price is forgotten" – Benjamin Franklin