Five species of fish and only two trips
by Jordan
(San Angelo texas)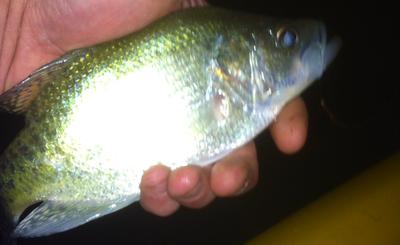 Weather here in West Texas has warmed up great and I have only really spent about five hours on the water but I have fished only Tenkara! Anybody that might look down on a person here in west Texas for fishing with wimpy rods light lines and of course small flies I am here to testify that tenkara is about the greatest way of catching a fish that I have ever experienced. Period!

It's so simple and it works on all fish that eat live or living prey! Two trips and I have caught five species of fish! Normally when I go out with my normal tackle I am targeting one type of fish or the other and that's what I catch and all I catch but with one fly a rod and line and nothing else it seems something is always biting and every bite is a total surprise. I never know what is going to be on the end of my line!

Just thought I would share what I have discovered in tenkara!


Join in and write your own page! It's easy to do. How? Simply click here to return to Your Tenkara Stories.

Walk softly and carry a long stick. - Teddy Roosevelt (almost)

"The bitterness of poor quality remains long after the sweetness of low price is forgotten" – Benjamin Franklin
---
Warning:
The hooks are sharp.
The coffee's hot.
The fish are slippery when wet.

---