Believe it or Not
by Farmer
(Albuquerque)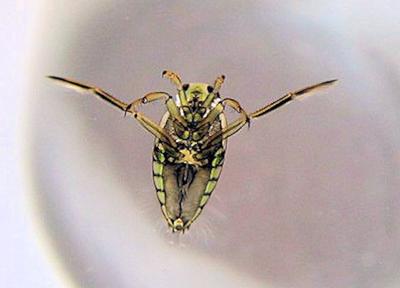 Went out to some new water this morning. The minnows weren't biting but the back swimmers were voracious. I caught two of these water boatman on tanago hooks. These water bugs were 3/8" to 1/2" long and aggressive. I brought this one home to photograph it. Should've left the hook in its mouth for believability.
Walk softly and carry a long stick. - Teddy Roosevelt (almost)

"The bitterness of poor quality remains long after the sweetness of low price is forgotten" – Benjamin Franklin
---
Warning:
The hooks are sharp.
The coffee's hot.
The fish are slippery when wet.

---